Senate passes bill that will sanction Chinese officials, companies and banks on Hong Kong's national security laws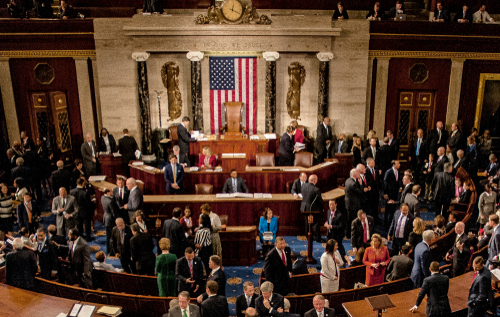 The US Senate unanimously passed a bipartisan bill that would impose sanctions on Chinese officials, companies and banks that erode Hong Kong's autonomy.
According to the provisions of the Senate, as long as one senator objected, the bill could be prevented from passing. Senator Kevin Cramer of the North Carolina Republican Party blocked the bill earlier this month on the grounds that he needed feedback from the Donald Trump administration. But no one stood up against it on Thursday, and the bill passed orally.
The bill was initiated by Sen. Chris Van Hollen of the Democratic Party of Maryland and Pat Toomey of the Senate of the Republican Party of Pennsylvania. It aims to defend Hong Kong's human rights and pressure China to maintain Hong Kong's special status.
The sponsors of the two bills said that China's introduction of a new national security law in Hong Kong has made this legislation more urgent. They said that as Beijing took action to stop the democratic protests that challenged Chinese President Xi Jinping, the new National Security Act had hit Hong Kong's autonomy.